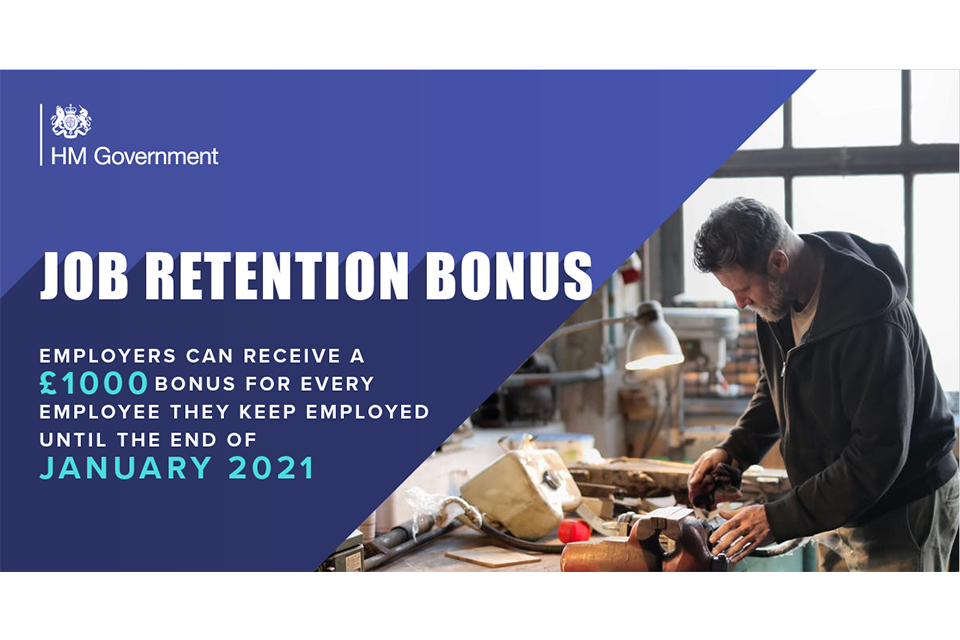 The Job Retention Bonus is a £1,000 one-off taxable payment to you (the employer), for each eligible employee that you furloughed and kept continuously employed until 31 January 2021.
You'll be able to claim the bonus between 15 February 2021 and 31 March 2021. You do not have to pay this money to your employee.
There are some steps you need to take now to make sure you're ready to claim.
You must:
still be enrolled for PAYE online

comply with your PAYE obligations to file PAYE accurately and on time under Real Time Information (RTI) reporting for all employees between 6 April 2020 and 5 February 2021

keep your payroll up to date and make sure you report the leaving date for any employees that stop working for you before the end of the pay period that they leave in

use the

irregular payment pattern indicator

in Real Time Information (RTI) for any employees not being paid regularly

comply with all requests from HMRC to provide any employee data for past Coronavirus Job Retention Scheme claims
Check if you can claim the Job Retention Bonus from 15 February 2021
here
You cannot claim the Job Retention Bonus until 15 February 2021. This guidance will be updated by the end of January 2021 with how to access the online claim service on GOV.UK.